About Us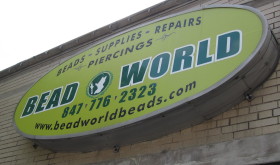 Bead World is a very unique jewelry store that is located in downtown Palatine, Illinois. We feature a fine selection of traditional and ethnic pieces, old and new, as well a lots of beads, beads, beads! We have Semi precious … Learn More
Online Bead Store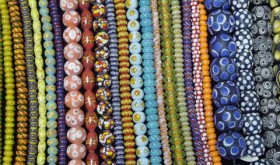 We've added a convenient online store so you can easily make bead and jewelry purchases from the comfort of your home. Items added to your cart will be visible in the sidebar. You can pay using Visa, MasterCard, Discover … Learn More
Featured Posts
USE COUPON CODE "21years" at checkout for 20% off your entire online purchase!  Free Shipping, too! Now through Nov. 14   Our 21st ANNIVERSARY SALE!!
Tattoo Removal Now Available!  Do you need to remove an unwanted tattoo?  Need to lighten up your tattoo for your dream cover-up new tattoo?  Have you outgrown that tattoo you got when you were 18?  We are now  trained and licensed for tattoo removal using the Tattoo Vanish method!    Non-laser, more natural ingredients, and […]

SALES AND CLASSES!! Be sure to check out our Calendar of Events. You can look for us at a Bead Show near your town, and occasionally we will have super specials on our great inventory and services.  Our Calendar of events is located on the right side of the page.